Your Niche
Released under
Album
ON Trax Vol. 4
Genre
Breakbeat / Trance
Length
5:45
Released on
26 July 2012
Era
LapFox Trax
Price
Free
Artwork by
Squeedge
Your Niche is a track released under Mayhem on the album ON Trax Vol. 4. It was originally released in July 2012 as a free single.
Release notes
Edit
cramming a lot of fun ideas into one place with this one! super big uplifting trance buildups, cheesy synth lines, funky breaks, and hard house elements all come together on this track. had an absolute ball putting it together. enjoy!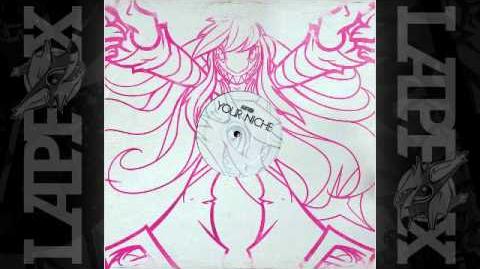 External links
Edit
Ad blocker interference detected!
Wikia is a free-to-use site that makes money from advertising. We have a modified experience for viewers using ad blockers

Wikia is not accessible if you've made further modifications. Remove the custom ad blocker rule(s) and the page will load as expected.