She's An Angel (Renard RMX)
is a track released under
Renard
on the album
dethrone
. It is a remix of
The Queenstons
' track,
She's An Angel
, from the album
Sensorium
. 
Release notes
Edit
thanks to the $10 patreon tier for suggesting to revisit some older more serious music in an outrageously silly and fun fashion ♥
Prior to the album's release, it was released for free on Ren's YouTube account, with its own cover art, and then briefly released on evereffervescent, where it remained until the announcement of dethrone.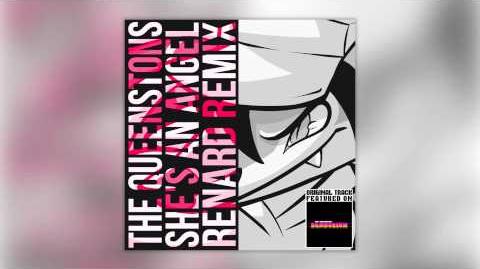 Ad blocker interference detected!
Wikia is a free-to-use site that makes money from advertising. We have a modified experience for viewers using ad blockers

Wikia is not accessible if you've made further modifications. Remove the custom ad blocker rule(s) and the page will load as expected.