SPL Runner
Released under
Album
ON Trax Vol. 3: RELOAD
Length
3:16
Released on
8 February 2012
Era
LapFox Trax
Price
Name Your Price
Artwork by
Squeedge
SPL Runner
is a track released under
Mayhem
on the album
ON Trax Vol. 3: RELOAD
.
Release notes
Edit
From YouTube
Edit
a bit more vile, unfriendly, and loopy than most of the previous mayhem stuff, but that's just how it wound up! this was an absolute joy to work on, and i'm sure at least some of you will get a kick out of it. enjoy! [1]
From Tumblr
Edit
Tiny Toons on the NES has a great soundtrack, and the main line from this piece is just a tiny clip of the triangle channel from the haunted house levels on a constant loop (granted, with a nice fat effect stack). it's a really weird and funky pattern of notes that lent itself really well to something nice and heavy. [2]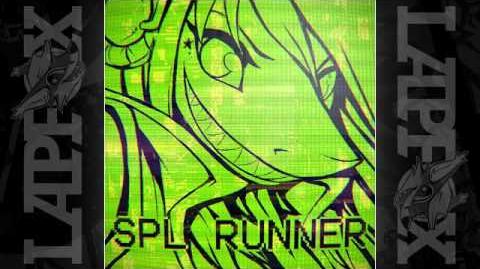 References
Edit
Ad blocker interference detected!
Wikia is a free-to-use site that makes money from advertising. We have a modified experience for viewers using ad blockers

Wikia is not accessible if you've made further modifications. Remove the custom ad blocker rule(s) and the page will load as expected.