Roughworld
Released under
Album
ON Trax Vol. 3: RELOAD
Length
4:00
Released on
27 November 2011
Era
LapFox Trax
Artwork by
ikksnay
Roughworld
is a track released under
Mayhem
on the album
ON Trax Vol. 3: RELOAD
. It was originally released as a free track.
[1]
Release notes
Edit
available on the free album RELOAD x ON Trax Vol 3: http://lapfox.bandcamp.com/album/reload-x-on-trax-vol-3
felt like some funky garage-type business! thus, not the usual mayhem fare. enjoy! [1]
References
Edit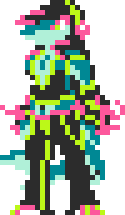 Ad blocker interference detected!
Wikia is a free-to-use site that makes money from advertising. We have a modified experience for viewers using ad blockers

Wikia is not accessible if you've made further modifications. Remove the custom ad blocker rule(s) and the page will load as expected.