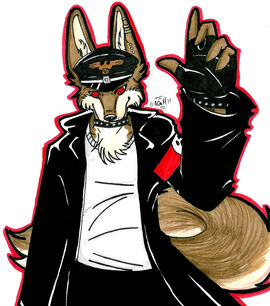 Rise is a discontinued 13-track album released under Jackal Queenston.
Track listing
Edit
Amber Starlight (Instrumental) (3:02)
Cackling Fiend (2:47)
Kingdom Come (3:50)
Life Force (2:41)
The Night He Came Home (3:38)
R U Ready (2:32)
Nightmare Fortissimo! (3:05)
Iron Fist (2:54)
Re-Animated (4:10)
Realtime Beat March (4:08)
The Flag On High (3:08)
Wired Up (3:22)
Sunrise (Jackal Queenston Remix) (2:38)
Ad blocker interference detected!
Wikia is a free-to-use site that makes money from advertising. We have a modified experience for viewers using ad blockers

Wikia is not accessible if you've made further modifications. Remove the custom ad blocker rule(s) and the page will load as expected.