ON Trax Vol. 5 is a 26-track name-your-price compilation album released under various aliases.
Track listing
Edit
RUN LAPFOX~1.EXE (0:25)
Kitsune² - Take Off And Land 2012 (2:36)
Hideki Naganuma - A New Day (Renard RMX) (2:54)
Furries in a Blender - Skugg In The Wilderness (3:47)
Darius - Cosmohounds Heart (3:46)
Jackal Queenston feat. Mayhem - Laugh At Life (FIAB's Wikked RMX (2K12 EQ)) (3:54)
Kitsune² - Joyous Day (2K12 EQ) (1:48)
Furries in a Blender - Neverlasting Happiness (2K12 EQ) (1:48)
Truxton - 2 Old 2 Sober (3:27)
Furries in a Blender - Last Moment On Earth (2K12 EQ) (4:18)
Renard - BANNED FOREVER (DAYDREAM RMX) (4:27)
Furries in a Blender - I Am Sinistar (2K12 EQ) (3:26)
Mayhem - Contra Overdrive (3:05)
Furries in a Blender - Sleepy Eyes (09 Style (2K12 EQ)) (3:16)
Kitsune² - Nasty Future Spacedeath (0:52)
Adam Freeland - Mind Killer (Jackal Queenston RMX) (4:52)
Renard - SHOOTERHOUSE Suite (3:07)
Renard - You Can't Do This Underwater (2K12 EQ) (1:05)
Kitcaliber - Hell Dive (TQBF Hell March RMX) (2:21)
Renard - RINSE OUT (2K12 EQ) (2:01)
Jackal Queenston - Train Scene (3:20)
Renard VS The Quick Brown Fox - WANDERLUST Reprise (0:53)
Aurastys - RED09+RED10+SATYR44 (11:12)
BONUS! 2012 LFT MINIMIX (18:00)
Minimix track listing
Edit
Release notes
Edit
all music written and produced by those credited
artwork by squeedge.net / design by renard
RED09+RED10+SATYR44 can be heard from in the trailer for Silence II - the track in question is a compilation of a scrapped dark ambient project called RED. [1] [2]
ON Trax Vol. 5 originally had a dedicated website. [citation needed]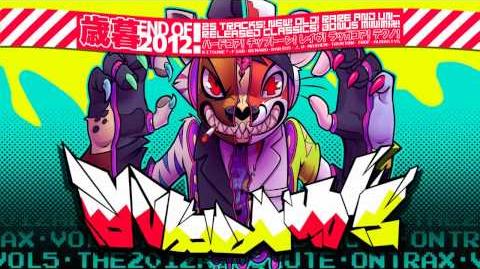 Cover Gallery
Edit
References
Edit
Ad blocker interference detected!
Wikia is a free-to-use site that makes money from advertising. We have a modified experience for viewers using ad blockers

Wikia is not accessible if you've made further modifications. Remove the custom ad blocker rule(s) and the page will load as expected.