LapFox Trax is the semi-defunct "record label" used by Ren and PSURG Design.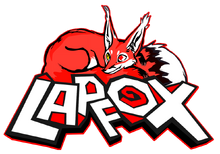 Background
Edit
On October 11, 2009, VULPvibe Records was changed to LapFox Trax. On August 13, 2015, LapFox Trax's Bandcamp page was revamped and renamed to Halley Labs. [1] However, LapFox Trax is now used in conjunction with Halley Labs, and the name is still in use on the YouTube channel and official merchandise.
External links
Edit
References
Edit
Ad blocker interference detected!
Wikia is a free-to-use site that makes money from advertising. We have a modified experience for viewers using ad blockers

Wikia is not accessible if you've made further modifications. Remove the custom ad blocker rule(s) and the page will load as expected.