I'll make it lighter for you...


This article contains NSFW material!
Proceed at your own risk.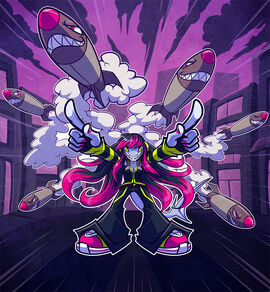 It's Murder is an 17-track compilation album released under Mayhem. It is the fourth and final album in the Best of LapFox Trax Nonstop Mix series.
It contains songs from Eggs And Other Songs, As of Yet Unnamed, and Torpedo Torpedo, mixed together into a large nonstop megamix.
Track listing
Edit
Better Day (3:39) (lyrics)
Stylostyler (3:11)
Rescue (2:38) (lyrics)
Laugh at Life (Remix) (2:38)
Doctor Rocker (2:25)
It's Murder (2:32)
Tank! Tank! Tank! (2:22)
West Mansion (3:18)
Eggs (2:35) (lyrics)
Dum Dum Diday (2:25)
Nailgun (3:12)
120 Red (2:12)
How I Love (3:12)
Spinback (2:08)
Shockrocker (2:50)
The Crunch (3:01)
Don't Cry Jennifer (4:08)
Physical release
Edit
Ad blocker interference detected!
Wikia is a free-to-use site that makes money from advertising. We have a modified experience for viewers using ad blockers

Wikia is not accessible if you've made further modifications. Remove the custom ad blocker rule(s) and the page will load as expected.