I Love My Internet Friends
Released under
Album
Nice People
Length
2:57
Released on
25 August 2011
Era
LapFox Trax
Price
Free (originally)

Name Your Price (album release)

Artwork by
LightChaol
I Love My Internet Friends is a track released under Renard on the album Nice People. It was originally released as a free single.
Composition
Edit
I Love My Internet Friends is, as the name suggests, a quite happy song; it uses major scale melodies and soft synths, but still retains the basic Renard-style drumming. It also features vocal cuts sampled from Our Special Place towards the end of the song.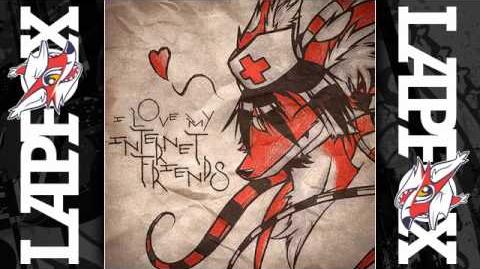 Ad blocker interference detected!
Wikia is a free-to-use site that makes money from advertising. We have a modified experience for viewers using ad blockers

Wikia is not accessible if you've made further modifications. Remove the custom ad blocker rule(s) and the page will load as expected.