DIGI-ORDER
is a track released under
Kitcaliber
on the album
ON Trax Vol. 4
. Prior to the album's release, it was available as a free download on Tumblr. On October 9th, 2012, it was re-released on Weasyl with alternate artwork. The track was later remastered for
NEVERLAND SOUNDGIRLS
.
Release notes
Edit
From Tumblr
had a big spark this evening, here's the result. a heavy one! also short, but it really doesn't need anything else.
The artwork for the single appears to be a very glitchy version of the cover artwork for This Broken City. However, the alternate art is a glitched version of the cover artwork for D.FREQ.CRUSH.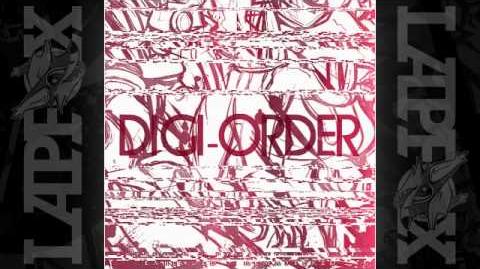 External links
Edit
Ad blocker interference detected!
Wikia is a free-to-use site that makes money from advertising. We have a modified experience for viewers using ad blockers

Wikia is not accessible if you've made further modifications. Remove the custom ad blocker rule(s) and the page will load as expected.