D.O.S. (Deadly Operating System) is a 6-track album released under Azrael-II. It is the first album to be released under the alias since Azrael's 2014 redesign.
Track listing
Edit
Intro (1:40) (lyrics)
Powerhaus 2014 (4:26)
Lyssa Fell (5:32)
Octabrain (feat. RQ) (4:55)
MiKU MUST DiE (5:04) (lyrics)
Lyssa Fell VIP (5:43)
MiKU MUST DiE (NegaRen RMX) (5:06) (Physical release, pre-order, and Patreon exclusive)
DJ Snaggletoof - D.O.S. CD Megamix (37:02) (Physical release & Patreon exclusive)
Megamix track listing
Edit
Overdead
Tune Out
Dead By Dawn
Murrcavern
The Killer Returns
Off With Her Head
Overkill
Rock You
Pokamen Party
Digimon (Digital World)
Gehenna
Never Fade (Azrael-II RMX)
Traveler
Release notes
Edit
all music written / produced by Azrael-II 
intro VA by Lara Woodhull 
illustration by wulftrigger.deviantart.com 
Azrael-II redesign w/ furaffinity.net/user/trasheater 
design by R. Queenston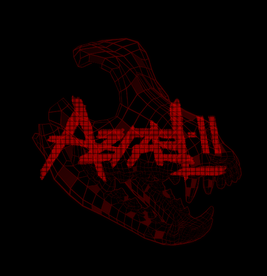 Physical release
Edit
Cover gallery
Edit
External links
Edit
References
Edit
Ad blocker interference detected!
Wikia is a free-to-use site that makes money from advertising. We have a modified experience for viewers using ad blockers

Wikia is not accessible if you've made further modifications. Remove the custom ad blocker rule(s) and the page will load as expected.