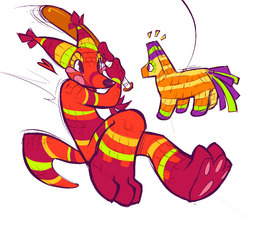 BRUTAL RHYTHM RIDER is a 9-track album released under The Quick Brown Fox. It was the first release under the alias in three years after SPEEDKORE 4 KIDZ.
Track listing
Edit
All track names are purposely written in all caps.
Tracks from 10 to 19 are only on the physical version of the album.
THOROUGH PIÑATA DICKING AMATEUR XXX (1:32)
DAS LOVE BOP (2:45)
CRUISE BEAST (2:42)
HIT AND RUN IN 1920 A.D. (2:30)
LIKE A G666 (2:47)
YEAR OF THE BAD DRAGON (2:06)
BUB VS BOB (1:56)
NO HESITATION (3:38)
BIG MONEY (2:54)
CRUSH EVERYONE (1:34)
DINO RAMPAGE (2:10)
GOTSTA TERRIFY (2:39)
HOLY MACARONI (2:00)
I'M A FUCKING CAR (2:02)
RIP ROAR POWER (1:49)
SERIOUS SHIT (2:18)
SHUT DOWN EVERYTHING (2:06)
THE BIG BLACK (2:24)
Physical release
Edit
Cover gallery
Edit