Attraction
Released under
Album
ON Trax Vol. 3: RELOAD
Length
3:31
Released on
4 September 2011
Era
LapFox Trax
Attraction
is a track released under
Darius
on the album
ON Trax Vol. 3: RELOAD
. It was originally released as a free track.
HAPPY 2ND ANNIVERSARY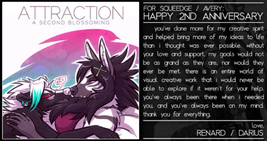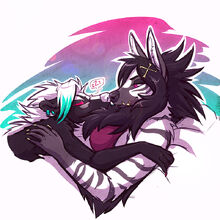 you've done more for my creative spirit and helped bring more of my ideas to life than i thought was ever possible. without your love and support, my goals would not be as grand as they are, nor would they ever be met. there is an entire world of visual creative work that i would never be able to explore if it weren't for your help. you've always been there when i needed you, and you're always on my mind. thank you for everything.
love,
External links
Edit
Ad blocker interference detected!
Wikia is a free-to-use site that makes money from advertising. We have a modified experience for viewers using ad blockers

Wikia is not accessible if you've made further modifications. Remove the custom ad blocker rule(s) and the page will load as expected.