AAAAAA
Released under
Album
B-SIDE U: 2015
Genre
Breakcore
Length
3:09
Released on
31 October 2015
Era
Halley Labs
Price
Free
Bandcamp
AAAAAA
Mediafire
AAAAAA
AAAAAA is a track released under Renard on the album B​-​SIDE U: 2015. It is a remix of the Undertale soundtrack (Amalgam, Your Best Nightmare, Your Best Friend) by Toby Fox. [1]
When the video was first posted on Halloween as a free single, it was titled "HAPPY HALLOWEEN FROM NEGAREN", featuring the cover artwork for BreezeSphere Mk​.​6. The video also contained a WIP of Move On before switching to AAAAAA.
When you name yourself "AAAAAA" in Undertale, instead of the regular confirmation prompt text, the text "Not very creative...?" will come up.[2] The track's title is a reference to this.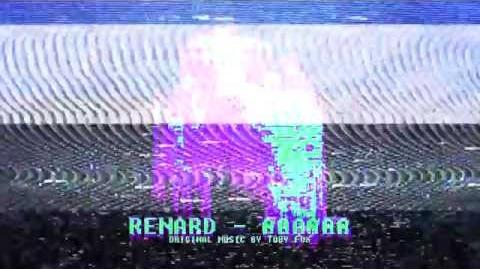 References
Edit
Ad blocker interference detected!
Wikia is a free-to-use site that makes money from advertising. We have a modified experience for viewers using ad blockers

Wikia is not accessible if you've made further modifications. Remove the custom ad blocker rule(s) and the page will load as expected.