92 IMMORTAL
Released under
Length
2:45
Released on
11 September 2017
Era
Halley Labs
Price
Free
Artwork by
Ren Queenston
Mediafire
92 IMMORTAL
92 IMMORTAL is a free track released under Emoticon vs DOWNLOAD.
Release notes
Edit
some super heavy, super lo-fi hardcore fun!! inspired by the proto-gabber of the early 90s, the samples used to construct this tune (minus the yell, the 909s, and the filtered synth later in the track) come from a few noise sesions i've recorded over the past week. fun!!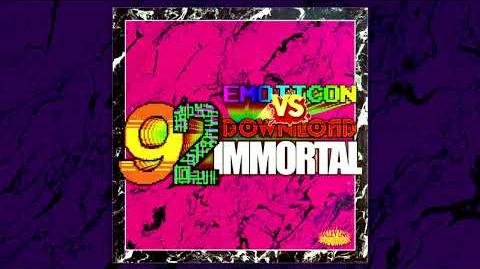 Ad blocker interference detected!
Wikia is a free-to-use site that makes money from advertising. We have a modified experience for viewers using ad blockers

Wikia is not accessible if you've made further modifications. Remove the custom ad blocker rule(s) and the page will load as expected.